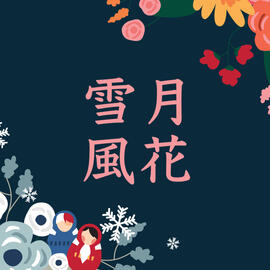 Setsugetsufuuka
---
a todomomo seasons zine
About
雪月風花 - Setsugetsufuuka is a Japanese idiom meaning the Beauty of Seasons. This SFW zine will reflect Todomomo's relationship through the seasons.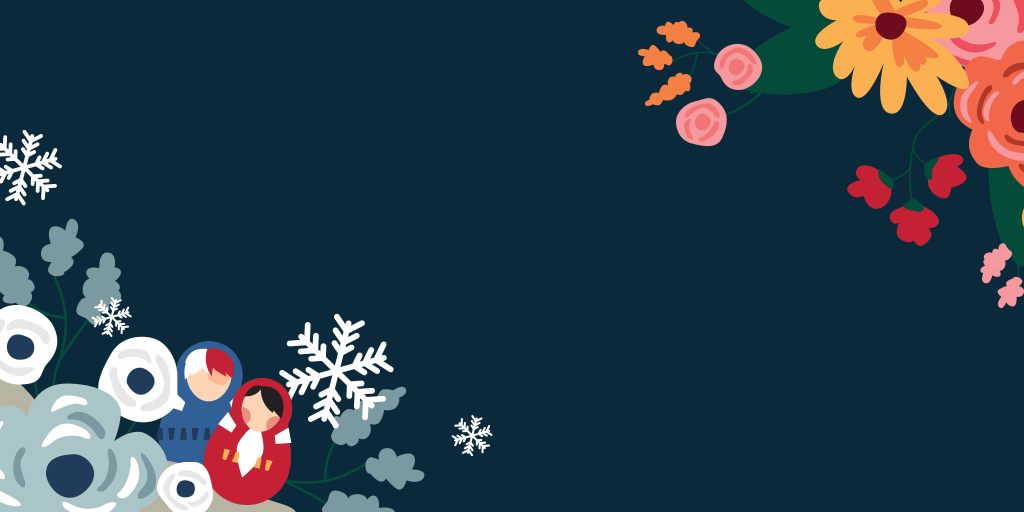 Mods
We are pleased to present our mod team, consisting of four lovely members:
EM | @MUSICKAZOO | ORGANIZATION AND SHIPPING
Hello! I'm Em! I absolutely adore Todomomo and how supportive they are of each other. I've moderated a few zines, including Breakaway, Supernova and Ongaku No Kokoro, as well as a few others. I've also been a writer for a few zines, including Behind the Scenes, Bad Ritual, Happy Hour, Timeless, Boundless and More! This project has been my dream zine for a bit now and I'm excited to see it come to life!
---
ADRIANA | @ITSLOVEUASSHOLE | ORGANIZATION AND SHIPPING
Hey, I'm Adriana, a writer and fanfic lover! I have mostly modded Haikyuu!! zines in the past, such as Divine (HQ Mythology Zine) and Sweetheart (KuroTsuki Zine), and have participated in several projects as well. I'm super happy for the opportunity to spread my experience and excitement to my favorite BNHA ship and help this project come together. TDMM means a lot to me, from their constant support to their strong belief in one another. Thank you for having me!
---
KELLY | @KMMCMDRAWS | GRAPHICS AND PRODUCTION
Hello! I'm Kelly, a graphic designer, illustrator and happily ever after enthusiast!
I've had the pleasure of applying my design skills to a number of projects such as Breakaway, Supernova, Ongaku No Kokoro, Behind the Scenes, Labors of Love and How to Tain Your Hero. I've also been a guest for Behind the Scenes and Hop! Step! Fly! as well as participated in many other projects including TDMM Rising.
I'm looking forward to celebrating one of my favourite themes and two of my favourite characters.
---
MAKI | @LOKNNICA | SOCIAL MEDIA
Hello everyone, I'm Maki; a civil engineer by day and a weeb by night. I'm new to the Todomomo fandom, and beyond ecstatic to be a part of this zine with these amazing people. I'm an artist and sometimes a writer too. I've organized several zines which include Shadows of the Wind, Sensei's Day Off, The Last Son and Everything I Never Knew I Wanted for other fandoms, and How To Train Your Hero [ongoing] for BNHA fandom.
For this zine I'll be your friendly neighborhood social media mod.
---
SCHEDULE

Interest Check:
December 15th - January 15th

Contributor Applications:
January 20th - February 20th

Emails Out:
February 28th

Join Server By:
March 4th

Pitches in by:
March 9th

1st Check In:
March 26th - 28th

2nd Check In:
April 23rd - 24th

3rd Check in:
May 21st - 23rd

Preorders:
May 30th - June 30th

Production/Shipping:
July-September
ZINE SPECS

We are aiming for a total of 25-30 contributors.
Through applications we'll be accepting:
♥ 18-19 page artists
♥ 4-5 writers
♥ 3-4 merch artists.

Others have been invited as guests.

*
Our zine will have digital and physical copies with added merchandise and possible stretch goals.
8.5 x 8.5 Book.
Artists will do ONE illustration. Only guests are allowed to do 2pg - comics/spreads.
Writers will write ONE fic, 2,500 words (no more than 3,000 words).

Our zine is for-profit with each contributor receiving an equal share of the sales after production costs are accounted for.

NOTE: Our aim is to provide each contributor with a free zine or zine bundle. Regardless, every contributor will be provided a free PDF copy of the zine. All left over profits will be split evenly amongst the team. You cannot receive profit if you are under 18. Updates will be provided as we go.

REMINDER: Though you may be under 18 to participate, you MUST be 18+ to receive monetary compensation. (Minors will be offered the physical bundle if goals are met.)
APPLICATION GUIDELINES

NOTE: You may apply for all three positions, however you will only be accepted for one position!

ART/MERCH

Please include your portfolio and 3 samples of artworkAT LEAST one (1) sample MUST be BNHA.Completed, colored or illustrated works are preferred.Please only link samples hosted on Google Docs or another reliable file sharing/portfolio site (carrd, wix, art station, etc.)-For merch, it is preferred you include samples of your merch style. (not required)
-To apply for both merch and art, you need to fill out one form per application.

Submissions will be evaluated based on a mix of components, such as style, appeal, and composition.

WRITERS:

Please include your portfolio and two samples (a third sample is optional)Each sample must be between 2.5-3k AT LEAST one (1) sample MUST be BNHA, with todomomo highly preferred. Please only link samples hosted on Google Docs or another reliable file sharing/portfolio site (such as Ao3)
Submissions will be evaluated based on a mix of components, such as flow, grammar/spelling, characterization, and description.


Please be sure that all link sharing is enabled so we can see your samples! We cannot judge you if we can't access your links!

Thank you and we can't wait to see your work!